In today's increasingly digital world, having a comprehensive digital marketing strategy is essential for any business looking to reach and engage with its target audience. But if you want to stand out from the competition, it's not enough just to have a presence online – you need to be smart about how you use your digital channels.
Read on to explore eight ways that businesses can level up their existing digital marketing strategy and make sure they are leveraging all of the tools available to maximize their reach and engagement – creating compelling content, optimizing campaigns for mobile devices, using data-driven insights, and more. By implementing these tactics, you can ensure that your efforts are targeted towards an engaged audience who will help drive success for your business.
1. Invest In Quality Signage
Investing in good-quality signage will help ensure that your message reaches the right audience. High-quality, professionally designed signs can be used to draw attention to promotions and special offers or direct customers to a website or social media page. You can also consider Navori digital signage to further engage with your audience and deliver targeted messages dynamically and visually. Additionally, by using the latest technology and analytics, you can track the impact of your digital signage and adjust your campaigns accordingly.
2. Leverage User-Generated Content
User-generated content (UGC) is a powerful tool for businesses to leverage. It helps build trust with potential customers and gives them an inside look at what other people think about your business or product. Encouraging customers to share their own experiences through reviews, photos, video testimonials, blog posts and more can help you reach new audiences and create a more personal connection with existing customer relationships. Influencers are also a great way to tap into new networks and reach larger audiences, so be sure to explore this option when creating campaigns.
3. Optimize For Mobile
In today's digital landscape, optimizing for mobile is essential for any successful digital marketing strategy. Mobile devices represent the majority of all web searches, so your website and campaigns must be designed with mobile users in mind. Ensure that your site loads quickly on all devices and consider using AMP (Accelerated Mobile Pages) to further optimize content for mobile devices. Additionally, take advantage of the rich data available from Google Analytics or other similar tools to better understand how customers interact with your content on different devices.
4. Create Compelling Content
Content is still king in digital marketing and it is essential for any successful strategy. Not only does content help to draw people in, but it also gives you a platform to showcase your expertise and establish yourself as an authoritative voice in the industry. When creating content, be sure to focus on providing value to your customers by addressing their needs, answering their questions, or providing helpful tips and advice. Additionally, consider using video content to further engage with viewers and stand out from the competition.
Video content has become increasingly popular and is a great way to demonstrate your products or services in action. Additionally, consider creating blog posts that focus on topics related to your industry. This will help you keep your content fresh while also allowing you to prove yourself as an expert in the field. Finally, make sure that all of your content has been properly optimized for SEO so it can be easily discovered by potential customers. By following these tips, you can create valuable content that will engage with customers and boost your digital marketing efforts.
5. Utilize Social Media Platforms
Social media has become an integral part of many digital marketing strategies – enabling businesses to share news and updates, interact with customers, build relationships with influencers, advertise products or services, and much more. To get the most out of your social media efforts, focus on creating content that resonates with your target audience, and don't be afraid to experiment with different platforms. Additionally, consider using social media management tools like Hootsuite or Buffer to help streamline the process of managing multiple accounts and optimizing posts for maximum engagement.
6. Analyze Your Data
Data-driven insights are a powerful tool that can help you better understand your customers and optimize campaigns for greater success. With the right analytics tools, you can measure website traffic, track conversions, analyze customer behavior and demographic data, monitor sentiment towards products or services, and much more. These insights will help you develop strategies based on real facts and evidence rather than guesswork – allowing you to make informed decisions and maximize the effectiveness of your campaigns.
7. Invest in Paid Advertising
Paid advertising is a great way to boost visibility and increase reach. With platforms like Google Ads, you can place ads in front of an audience that is already interest in what you have to offer, reaching new potential customers and driving more traffic back to your website or landing pages. Additionally, paid social media campaigns can be used to target specific audiences across different networks – making sure your content reaches the right people at the right time. For example, you can use the targeting options on Facebook to narrow down your audience based on demographics, interests, and behaviors. While paid advertising does require an investment, it's a great way to get your content in front of your ideal customers, as well as track visitor activity with analytics tools like Google Analytics.
8. Focus on Quality Over Quantity
When it comes to digital marketing, quality should always be prioritized over quantity. Rather than trying to create as much content as possible, focus instead on creating well-crafted content that is engaging, informative, and valuable to your target audience. Quality content will be more likely to drive engagement and conversions, while also helping you establish a reputation as an authority in the industry. Additionally, investing in high-quality visuals like images or videos can help further enhance your content's value – providing viewers with a more immersive experience.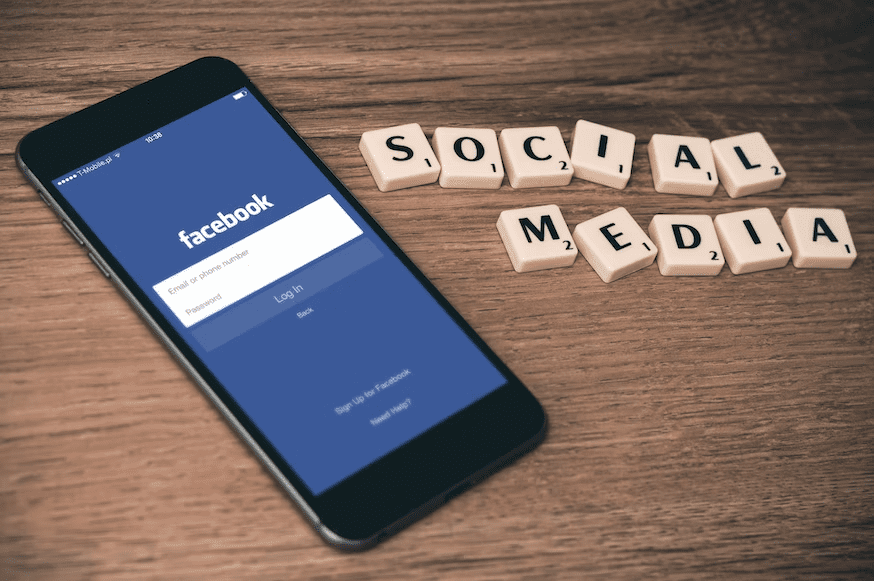 The most important thing to keep in mind when it comes to digital marketing is that you need to focus on quality and strategy over quantity. By leveraging the right tools, creating valuable content, optimizing your campaigns for maximum reach, and analyzing data, you can create powerful digital marketing initiatives that will help you grow your business.
Read Also: Hyperlocal Social Media Marketing: The What, Why, and How!