If you're contemplating a career as an accountant, there are a few essential tips that you should consider to help you succeed in the field. As accountants are responsible for monitoring and recording financial transactions, providing tax and financial advice, and maintaining accurate financial records, preparation is key. In this article, we will provide helpful advice on building a strong foundation for aspiring accountants across four key areas. Keep reading to learn more.
Acquire the Right Skillset
As an aspiring accountant, it's crucial to develop a strong skill set that will help you excel in your career. You should have a solid understanding of fundamental accounting principles, such as bookkeeping and financial analysis. Familiarize yourself with different accounting software like QuickBooks or Excel, as mastery of these tools will be invaluable in your profession. In addition to technical skills, effective communication and problem-solving abilities are essential for interacting with clients and colleagues.
Furthermore, staying updated with the latest industry trends and regulations is vital to providing clients with the best possible service. This includes maintaining an awareness of tax laws and relevant best practices. One way to ensure you're up-to-date is by subscribing to professional journals, participating in webinars, and joining accounting organizations. This will not only expand your knowledge but will also help you network with other professionals in the field.
Finally, getting certified in a specific area of accounting, such as becoming a certified public accountant (CPA) or earning a chartered global management accountant (CGMA) designation, can provide you with a competitive edge. These certifications require extensive exam preparation and experience, demonstrating your commitment to the profession. Accountants who hold these designations are in high demand due to their specialized knowledge.
Organizational Techniques
Strong organizational skills are essential for accountants to manage multiple clients and deadlines. One helpful technique to stay on track is to develop a well-structured workflow system. This may include creating templates, utilizing project management tools, or employing time-blocking methods to organize your daily tasks effectively.
Another crucial aspect of organization is file management. Keeping client information and documents well-organized can save time and minimize errors. This is where pocket folders for accountants prove valuable, as they help keep physical documents in order and easily accessible. As for electronic files, adopting a consistent naming system and using cloud storage solutions will help you efficiently manage digital documents.
Lastly, setting goals and regularly monitoring your progress can be vital in determining the effectiveness of your organizational techniques. Review your accomplishments and areas for improvement at the end of each month or quarter to ensure you're staying on track and adjusting your strategies as needed.
Networking and Building Relationships
In the accounting world, networking is vital to building valuable professional relationships that can boost your career. Attend conferences, seminars, and local chapter meetings to connect with other professionals in the field. Doing so can lead to new business opportunities, job openings, and long-lasting partnerships.
Another important aspect of networking is developing strong relationships with clients. Communicate clearly and ensure that you understand their financial goals, as this will help you provide tailored advice and solutions. Being proactive in addressing potential issues and offering suggestions can help your clients see you as a valuable resource, resulting in trust and loyalty.
Finally, leverage the power of social media platforms, such as LinkedIn, to build your online presence and engage with industry leaders. Share relevant content, join discussions, and comment on posts to establish yourself as a knowledgeable professional in the field. This can lead to new connections and opportunities.
Seek Professional Guidance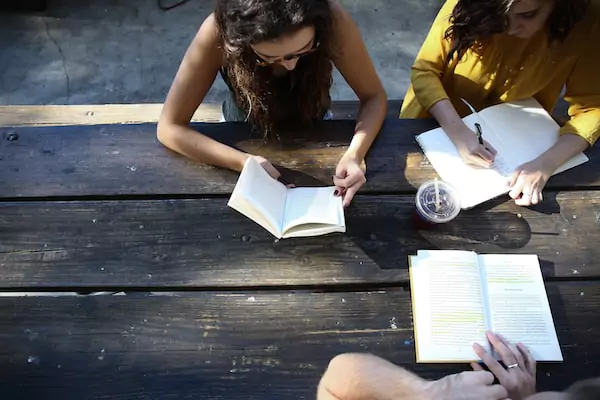 As an aspiring accountant, seeking guidance from experienced professionals can offer invaluable insights and mentorship in navigating the accounting industry. Consider reaching out to successful accountants, either within your own network or through professional organizations, to request informational interviews or regular mentorship. Their wisdom and advice can help accelerate your learning and development.
Beyond mentorship, if college or university is part of your educational path, it can be valuable to enlist the help of the best college counselors in selecting an institution that suits your career goals. These experts can provide personalized guidance on selecting the right accounting program and preparing a compelling application, setting you up for success in your education and future career path.
Lastly, do not hesitate to seek feedback from colleagues and supervisors. Constructive criticism can be extremely beneficial in identifying areas for growth and improvement, ultimately empowering you to become the best accountant you can be.
Overall, acquiring the right skill set, developing effective organizational techniques, networking, and seeking professional guidance can significantly contribute to your success as an aspiring accountant. By focusing on these areas, you'll be well on your way to establishing a thriving career in the field of accounting.
Read Also: The Best Way To File Your Taxes: DIY Or Hire An Accountant?