Understanding the Turkish Real Estate Landscape
Turkey has emerged as a top destination for foreigners looking to invest in real estate, thanks to its beautiful Mediterranean coastline, favorable property laws, and relatively affordable prices compared to other European hotspots. The main expat hubs for buying property in Turkey include Istanbul, Alanya, Fethiye, and Bodrum along the Aegean and Mediterranean coasts. These regions offer a high quality of life, strong infrastructure, and vibrant local communities that welcome foreign buyers.
Key factors driving demand are Turkey's residency-by-investment program, which grants residency rights to buyers of properties over $250,000, as well as the ability for foreigners to own freehold title deeds unlike other parts of the Middle East. The transparent property registration system and lower purchasing taxes compared to many EU countries add to Turkey's appeal.
Apartment Availability Throughout the Year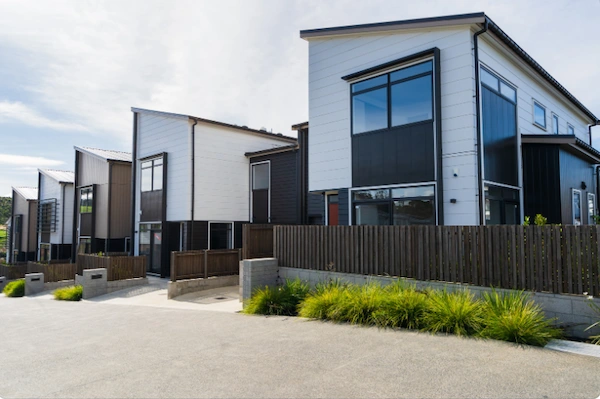 The inventory of apartments available to foreign buyers depends heavily on the time of year. Showings and transactions pick up in spring, with demand intensifying in summer. New development launches also target spring and summer when more foreign buyers are actively searching.
By autumn, remaining inventory shrinks, especially for good value properties. Winter sees the lowest supply and transactions, as Turkish sellers hold off selling until spring. For buyers flexible on timing, winter offers sparse competition from other buyers, https://decosta.group/projects/country-turkey/types-apartment/ though selection is limited too. Booking ahead for spring/summer viewings secures prime inventory first.
Weather Patterns and Their Impact on Property Hunting
Turkey's Mediterranean climate makes spring and autumn ideal times for property hunting. From April to May and September to November, temperatures are mild and comfortable for touring neighborhoods and viewing homes, without the crowds and heat of the summer months. For those who can time their search well, lower prices during shoulder seasons sweeten the prospect.
Peak summer from June to August brings sweltering heat, especially to southern coastal areas, which may deter extensive property viewings. That said, summer is also the best chance to see an area's vibe and amenities in full swing. Winters are relatively mild along the coasts but cold and snowy inland, so less ideal for property trips. The lure of the Mediterranean tends to concentrate activity towards the warmer south during winter.
Economic Fluctuations and Apartment Prices
In recent years, Turkey's economy has experienced turbulence with high inflation and a volatile lira. While this causes some uncertainty, it has led to more favorable exchange rates for foreign buyers paying in currencies like USD, EUR, and GBP. The downside is that many Turkish sellers wait for the lira to strengthen before listing properties, so inventory may be lower when the lira is weak.
Apartment prices along the coasts rise heading into summer and peak from June to August due to high demand from foreign vacation-home buyers and Turkish domestic buyers with summer bonuses. Prices tend to dip up to 25% heading into winter. Savvy buyers can take advantage of lower prices and weaker competition in the off-season.
Additional Factors to Consider When Timing Your Purchase
Cultural and religious holidays play a major role in the Turkish real estate market, with reduced listings and sales activity during these periods as families spend time together. Major holidays span at least a week and include Ramadan Bayrami, Kurban Bayrami and the month of Ramazan leading up to it.
Local festivals and events also impact property market patterns, especially in summer tourist hubs. Prices may rise and inventory can be scarce during festivals. For example, the Cappadox Festival transforms Cappadocia each June. Smart buyers avoid big events.
Finally, factor in time for the transaction itself – usually 2-4 weeks to close and register a property. Trying to close near a holiday could result in delays. Having a trusted local real estate agent to navigate timelines and paperwork is key.
Conclusion: Weighing All Factors for an Informed Decision
While the exquisite Mediterranean coastline draws many buyers to Turkey spontaneously, the savvy investor takes a strategic approach by considering timing. Factors like tourism cycles, exchange rates, inventory levels, and legal timelines for Turkish real estate all fluctuate depending on the season and economic backdrop. Doing your due diligence on market conditions at your desired time of purchase allows you to maximize value and minimize hassle, resulting in smart Turkey property investments.
Read Also: What Are The Best Reasons For Moving To Hong Kong?