Selena Gomez is a widely recognized figure, cherished by millions of fans worldwide. From her early beginnings as a child actress to becoming a global pop sensation and an influential voice in the entertainment industry, her story is nothing short of remarkable. In this comprehensive biography, we'll delve into the life and career of Selena Gomez, exploring her journey, her work, her impact, and the factors that have made her an enduring figure in the world of music, film, and advocacy.
Early Life and Childhood
Selena Marie Gomez came into the world on the 22nd of July, 1992, in Grand Prairie, Texas, USA. She is of Mexican descent, and her family played a significant role in shaping her values and passion. Raised by her mother, Mandy Teefey, Selena's parents divorced when she was just five years old. This early experience of family struggle would later drive her to be an advocate for mental health awareness and well-being.
From a young age, Selena Gomez showed a natural inclination for the arts. She began her journey into the entertainment world at the age of seven when she was cast in the popular children's television series "Barney & Friends." This marked the start of her acting career and was a prelude to her future stardom.
Early Career: Acting and "Wizards of Waverly Place"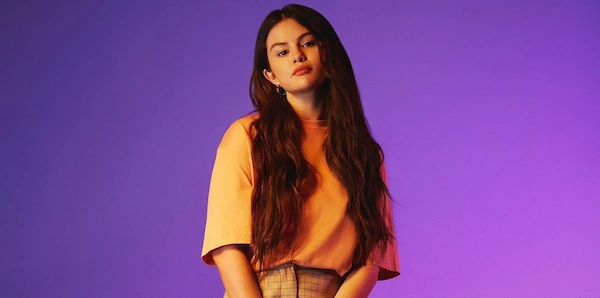 Selena's acting career took off, and she found significant success in the Disney Channel series "Wizards of Waverly Place." She played the lead role of Alex Russo, a young wizard, which catapulted her to fame in the mid-2000s. Her portrayal of Alex earned her critical acclaim and several awards, including an Emmy Award. "Wizards of Waverly Place" became a fan-favorite show and contributed to her growing popularity among young audiences.
During her time on the show, Selena also embarked on a music career, starting with her band, Selena Gomez & the Scene. Their debut album, "Kiss & Tell," released in 2009, received commercial success and showcased her versatility as a performer. Selena was establishing herself not only as an actress but also as a singer.
Transition to Music: A Star is Born
Selena's transition to a solo music career marked a turning point in her life. Her debut solo album, "Stars Dance," was released in 2013 and featured hit singles like "Come & Get It." The album's success solidified her position in the music industry and set the stage for her future ventures. Selena's music style combined elements of pop, dance, and electronic music, earning her a diverse fan base.
She continued to release successful albums, including "Revival" in 2015, which featured chart-topping tracks like "Good for You." Her music matured, reflecting her growth as an artist and a woman. She explored themes of self-discovery, empowerment, and relationships through her songs, resonating with her listeners on a personal level.
Challenges and Triumphs
Throughout her career, Selena Gomez faced numerous challenges, both personally and professionally. Gomez has shared her health battles with honesty. In 2015, Gomez revealed she was diagnosed with lupus, an autoimmune disease. This revelation led to her taking a break from the spotlight to focus on her health and well-being. Her openness about her health challenges has been commendable and has inspired many of her fans. She underwent a kidney transplant in 2017, which her friend and actress Francia Raisa generously donated.
In the midst of her challenges, Selena also expanded her horizons by trying her hand at producing. She was an executive producer of the hit Netflix series "13 Reasons Why," which dealt with sensitive topics such as mental health and suicide. The series was both praised and criticized for its approach to these themes but undoubtedly added to Selena's impact as an advocate for youth and mental health issues.
Personal Life
Selena Gomez's personal life has also been under the public eye. She has dated several high-profile celebrities, including Justin Bieber and The Weeknd. She dated fellow Disney star Nick Jonas in 2008, marking her first high-profile relationship. She then had an on-again, off-again relationship with pop sensation Justin Bieber from 2010 to 2018. The two young stars' relationship garnered significant media attention and fan interest.
In her free time, Gomez enjoys simple pleasures like cooking and spending time with her friends. She has a close-knit group of friends who have supported her through life's challenges. Her personal life reflects a young woman who values her relationships and well-being.
Recommended Biography For You: Who Is Overtime Megan? Explore Overtime Megan Leaks
Activism and Philanthropy
Selena Gomez has been an active advocate for various social and humanitarian causes. She serves as a UNICEF Goodwill Ambassador, working on initiatives to provide clean water, education, and medical services to children in need. She is also known for her work in supporting the fight against human trafficking, LGBTQ+ rights, and racial justice.
In 2020, she launched the "Rare Impact Fund" as part of her cosmetics brand, Rare Beauty, dedicated to supporting mental health services. Her commitment to raising awareness about mental health issues has contributed to destigmatizing conversations around the topic.
Recent Work and Continuing Impact
Selena's latest music, including her album "Rare," has been met with both critical acclaim and commercial success. Songs like "Lose You to Love Me" and "Look at Her Now" have been praised for their emotional depth and artistic evolution.
Her talent and influence extend into the fashion world, where she has collaborated with brands and launched her own cosmetics line, Rare Beauty. She has also ventured into producing and acting in diverse projects, showcasing her versatility as an artist.
Net Worth
Selena Gomez's career has brought her considerable wealth. As of 2023, Selena Gomez's net worth is estimated at $800 million, reflecting her multifaceted career and business ventures.
Height
Selena Gomez stands at a height of 5 feet 5 inches (165 cm), which complements her graceful and elegant appearance.
Conclusion
Selena Gomez has proven herself to be a multi-talented artist with a successful career in acting, music, and philanthropy. Her journey from a young Disney star to an influential artist and advocate is a testament to her dedication and talent. With her music, acting, and humanitarian efforts, Gomez continues to inspire and influence countless individuals worldwide.
Legacy and Future
Selena Gomez's legacy extends beyond her chart-topping music and critically acclaimed acting. She has become an icon for her generation, representing strength, resilience, and creativity. As she continues to explore new horizons in her career, her future looks promising and full of potential.
Please note that this article is a brief overview of Selena Gomez's life and career. There are many more details and achievements in her story that could be explored further. For more information about Selena Gomez you may visit Wikipedia.
Interested in more biographies? Visit our Celebrities section
Recommended Biography For You: Melissa Stratton – Bio, Age, Boyfriend, Net Worth, OnlyFans